Installing on a Stand-Alone Server
Router-CIM Automation Suite uses SQL 2012 as its database system.
In order to setup a shared database using a stand-alone server, SQL 2012 needs to be installed on the stand-alone server following these instructions.
Select the SQL 2012 download in order to download the installer:
The installer requires supporting files that are located on the root of the Router-CIM Automation Suite installation disc. Insert the disc into your disc drive and use the 'Explore' option.
Note: If the installer runs, select the 'Cancel' button.
Note: If the Router-CIM Automation Suite 2019 disc is unavailable, you can download the supporting files from this link: RCIM Supporting Files
Copy the files shown below from the disc to the same location you extracted the RCIMSQLInstaller.zip file to.
You should see the files below once completed: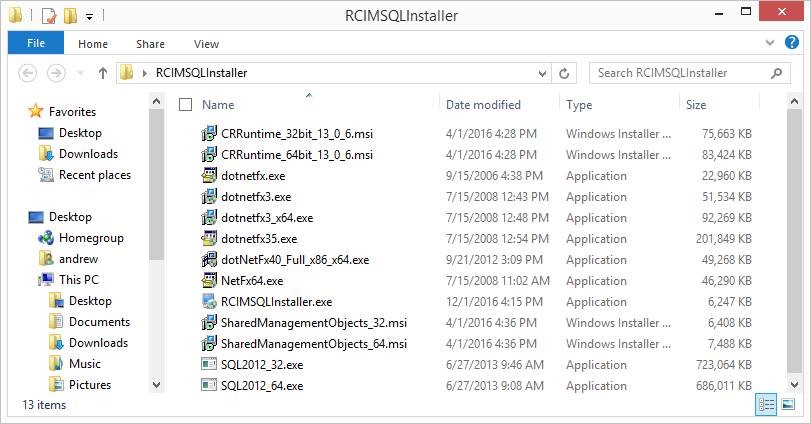 Once all the files are located in the same folder as shown above, you should run the RCIMSQLInstaller.exe in the folder.
Follow the prompts to install the SQL 2012 on the stand-alone server.
Once the installation has been completed, you will have the DB Manager icon on your servers desktop.

For more information on this, refer to the 'Database Manager' section.
You can now continue setting up the client computers by following the 'Setting up a Shared Database' section.