Add Part

Selecting this option will open the Add Parts window. This window has several options, you can select default folders rcim_work, or Router-CIM as well as set the default types of files to DWG, DXF, or SCN files. You can see a preview of the part, unless multiple parts are selected.
Note: Part locations have a 256 character limit.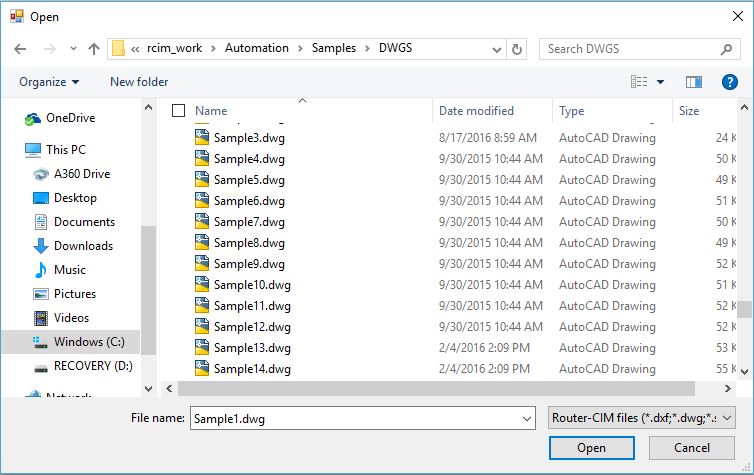 To scale your parts from inch to metric or metric to inch prior to processing the job, please go to 'Scale Part Geometry in Router-CIM Automation Suite'.