Field Caption Settings
The Field Captions window displays the label captions that are shown in the Part Properties window. For instance these settings:

These settings will display like this on the Part Properties window of any part in a job once they are set. Select a part and then either double click on it or select Part Properties to see the changes.
For instance, changing the Label Fields 1-8 shown above from 'Customer Info 1-8' to more specific data like this: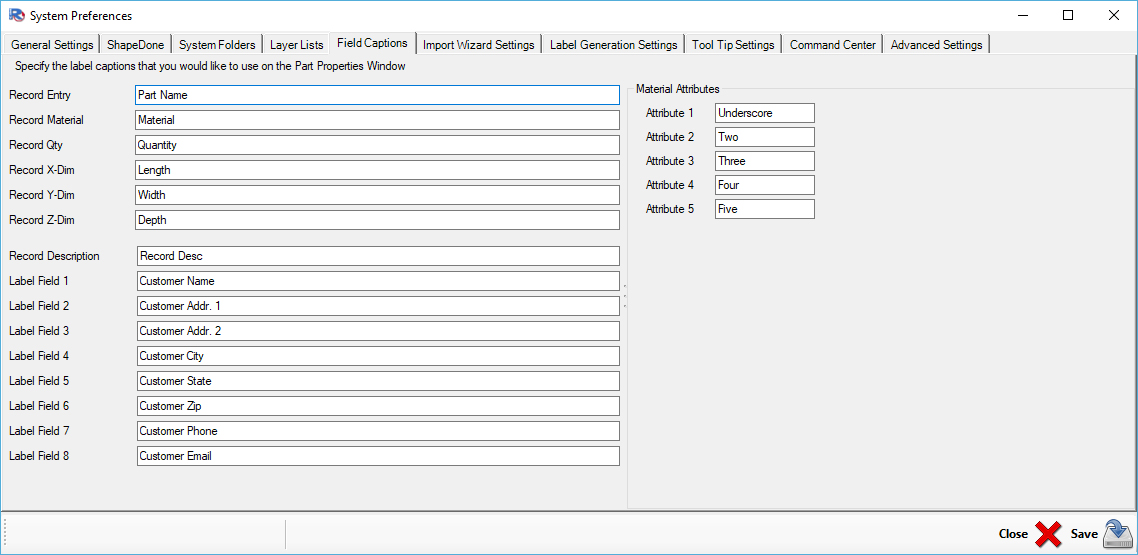 Would show up in the Part Properties like this: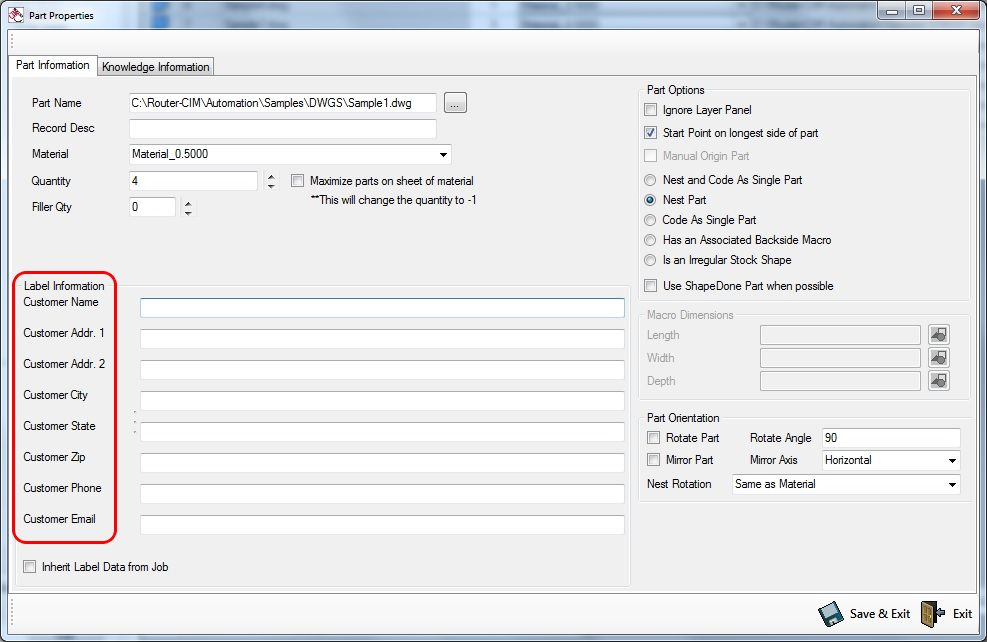 And in the 'Printing and Labels' tab like this: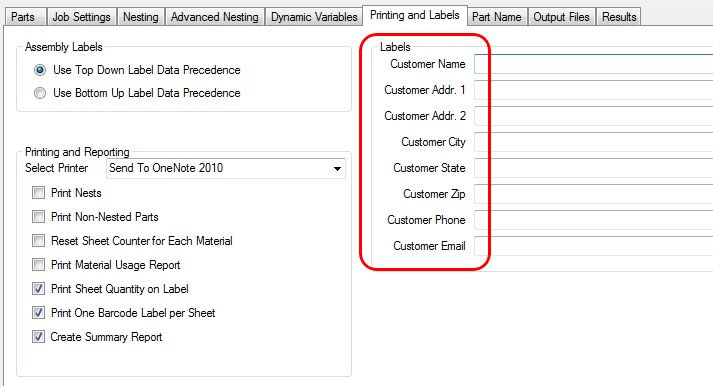 Changing the fields for the 5 material attributes listed will cause these attributes to be listed in the material database as they are listed in this window. For instance if you were to change these options to: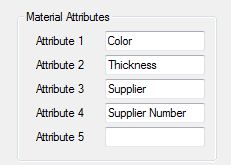 Then click on OK and open up any material in the material database, you would see the material attributes listed the same.