Tool Length

The Tool Length field is used to set the length of cutting flute on a tool. It is also the maximum depth that Router-CIM will allow this tool to move in Z.
For temporary editing, you may change this value on the Control Panel.
When setting this value, you should pay some attention to how deep each tool can cut, especially if you are going to make a cut at full depth in one pass.
A typical setting of tool length for common tools would be the L setting in the following examples.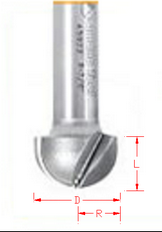 Cove Bit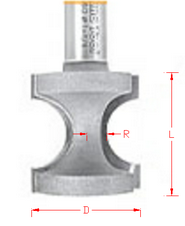 Roundover Bit

Ball Mill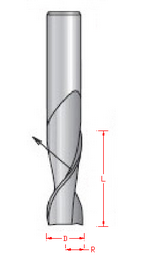 End Mill

Drill Bit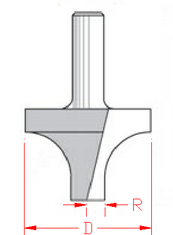 Roundover Bit
In each of these tools L is the Tool Length, D is the Tool Diameter, and R is the Tool Radius.