4 Axis Safe

This field allows for a safety retract height for a horizontal tool such as a horizontal boring head. This value will show the height to which the tool will return after each Cut, and also the height it will traverse at between cuts.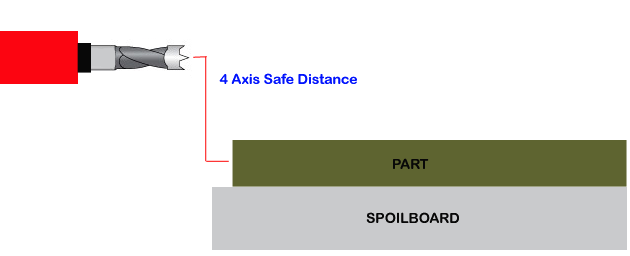 This parameter is used for horizontal drilling and for horizontal machining only. If no value is input, and one is necessary, then you will be prompted on the screen for the 4 Axis Safe amount at the command line.
Positive values only are expected.