Vertical Roughing Mode 2
Vertical Roughing Mode 2 will remove material constantly from the part on each pass, with each pass approximating the part at that level. With this method the tool stays loaded during each pass, on each Z level until the cut is finished. This cycle cuts in a Zigzag fashion, so at the end of a pass the tool moves over and starts cutting back on the next pass, always in material.
This method of roughing is efficient when the tool must stay loaded up during the cut to get the most satisfactory performance. Since the tool is always cutting and does not index during any of the passes, this is the longest roughing cycle in terms of machine cycle time.
In this instance, the first pass removes material from the block, and cuts part of a contoured shape resembling the part at this Z level. The second pass removes more material leaving a more distinct impression of the part and still keeping the tool loaded during the entire pass. The last Z level finishes the roughing and removes the same volume of material as the previous passes.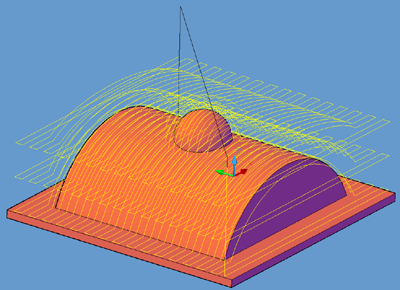 Using the MCADTPC.dwg and the following parameters, a similar roughing pass can be created.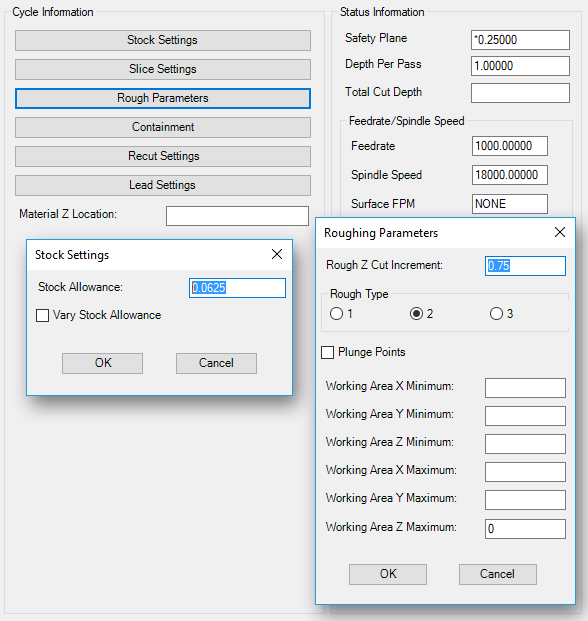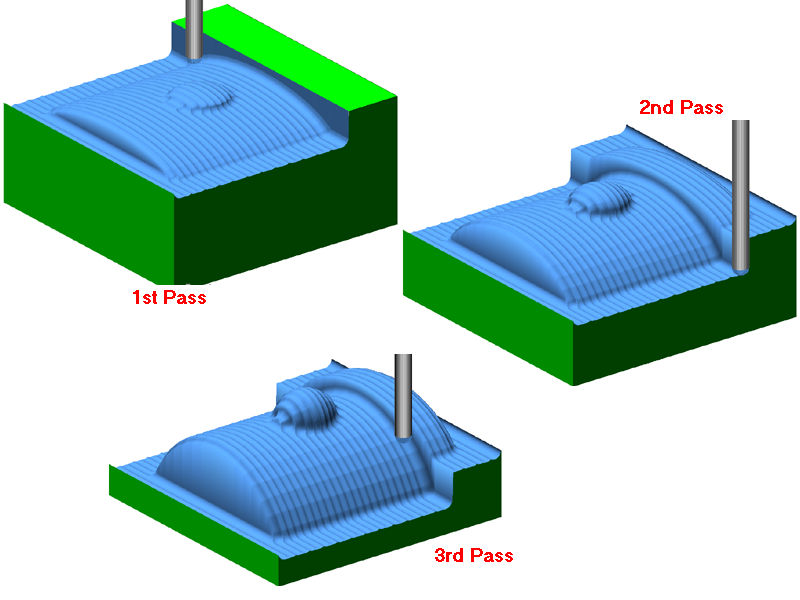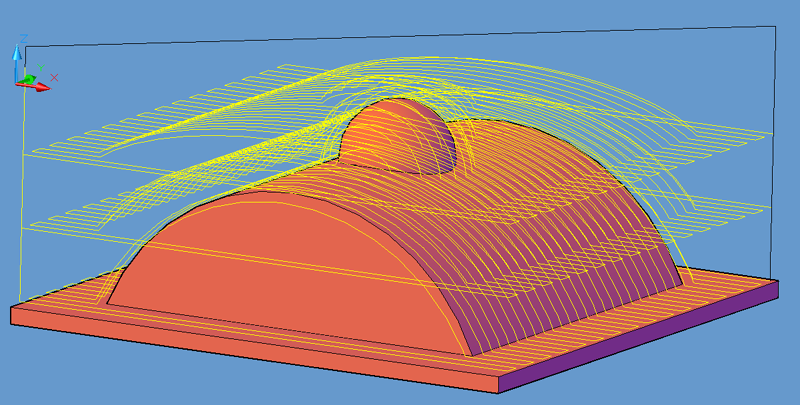 These rouging tool paths show how the tool stays in the material cutting, never indexing during any of the passes.