Profile ZigZag
Profile Zig-Zag is a cycle best suited for cutting open shapes. The tool will start at the Safety Plane, plunge to the first cut depth, then follow the shape to the other end, move down in Z to the next depth, and then cut the shape back to the start, repeating the actions until it has reached the Total Cut Depth. Since it is a center cutting cycle, there is no offset by default, so the geometry should be offset or placed in the proper position for the tool. It is possible to have an offset of the tool path, by changing some cycle parameters, described below.

Typically, if a cycle is needed to follow a geoshape and cut multiple depths per pass without the tool lifting at the end of each pass and moving back to the start, then Profile ZigZag is well suited for this cut.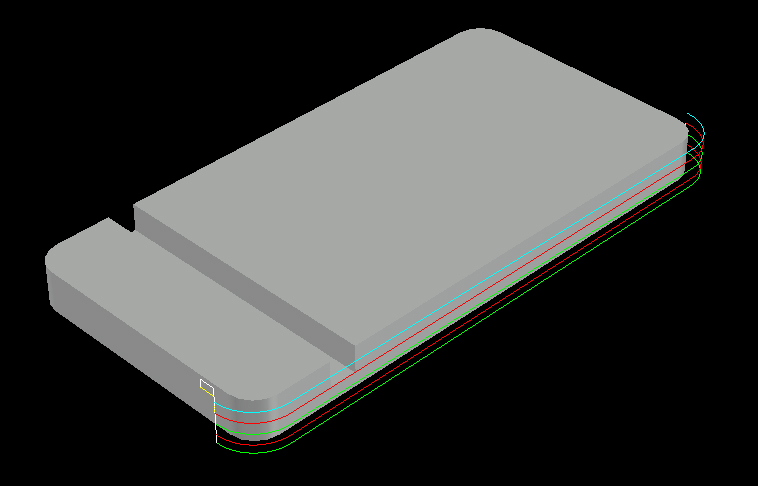 Profile ZigZag Tool Path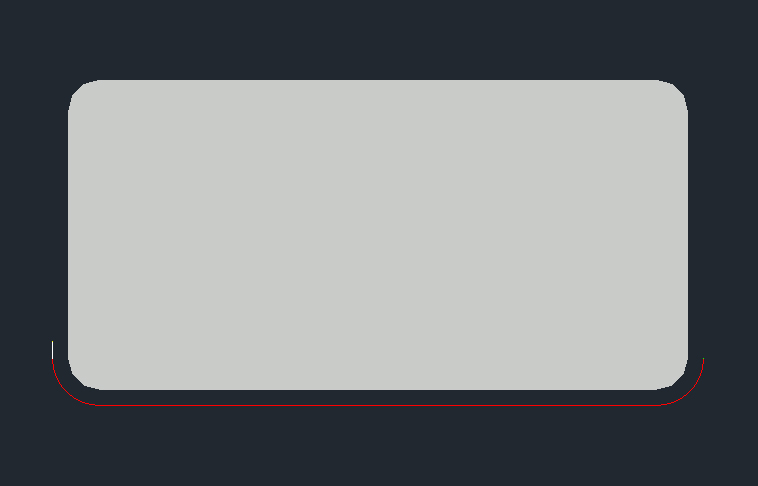 Profile ZigZag Tool Path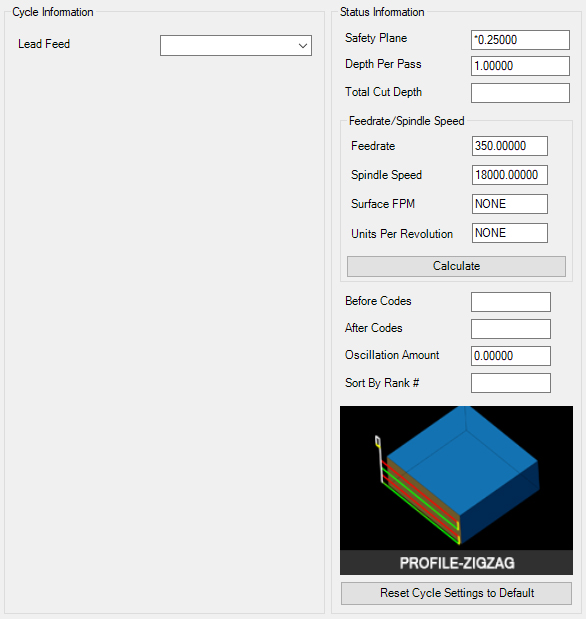 Profile ZigZag Parameters
The following parameters effect the toolpath creation:
Lead Feed
This sets lead-in and lead-out feed rates. The default is 0.5, Router-CIM's standard 50% feedrate for lead-in and lead-out. Whatever number you set this variable to is a percentage of max feedrate set in the Control Panel. Setting the number to a value greater than 1.0 will give you an exact feedrate.
See the Lead Feed section for more information.
**Changing values in the cycle parameters may yield unexpected results with some settings or on some geometry. Examine the toolpath and NC Code carefully before running your machine tool if you change these default settings.