Pattern Systems
Pattern Systems software allows the creation of layered DXF files for import. Once the DXF Files have been made, Pattern Systems will also create a Job File that describes the material used, the part names, quantities, edge treatments, etc. That Job file can be selected and Router-CIM Automation Suite will import the files into a Router-CIM Automation Suite job.
Select the Pattern Systems Wizard and a window will appear allowing you to select the data file from Pattern Systems. Click Select Data File.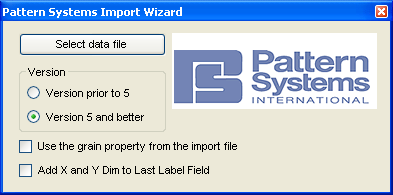 A new window will appear allowing you to navigate to the folder where the job and DXF files you made with Pattern Systems are stored.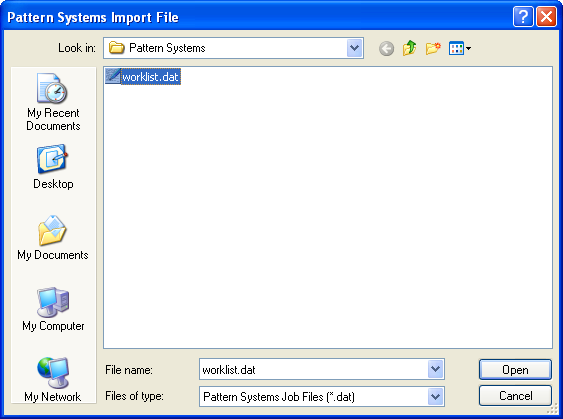 Select the data file and click on Open. The files will be imported into Router-CIM Automation Suite as a job in the current folder.