Part Window
The Part Window contains all the settings for the parts inside the job. It is also the container for many of the job-specific settings. Each of these settings is available in one of the tabs at the top of the part window. These are available only when a job that contains parts is selected.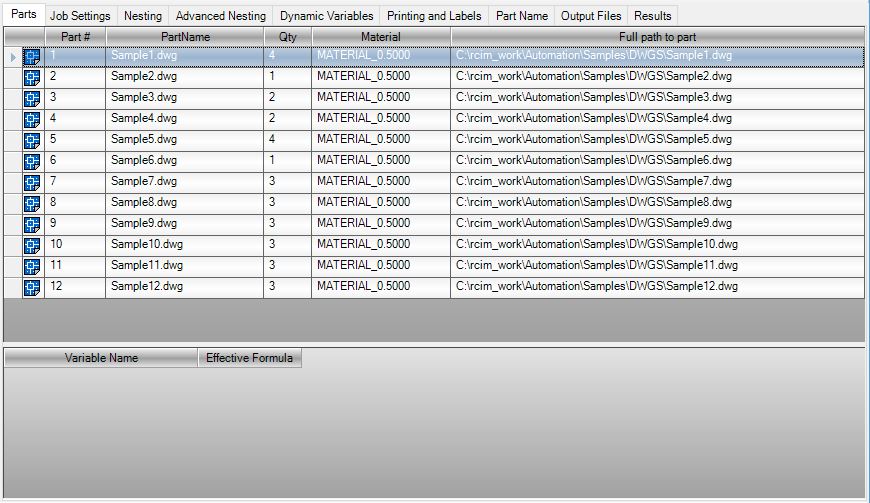 The part window itself is editable for some of the part settings. You can change a parts Quantity, or Material directly from the part window by selecting the field and changing the value. Select a part and then select the quantity field. It will highlight indicating you can change the value. In this case we will change it from 4, to 8.


Changing the material is just as easy. You can pull down the materials available from the list on a selected part and change the material to another from the list.

Selecting the a new material from the list changes the material that particular part is going to use.
Double-Clicking on any part will display the Part Properties. For more information on Part Properties, click here.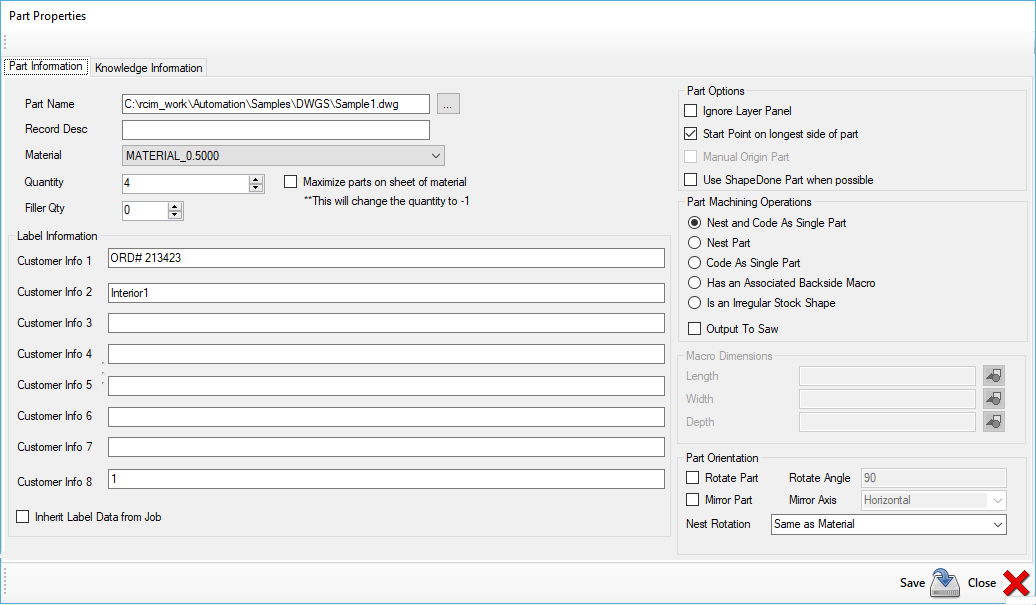 These are the part related properties that can be individually changed on any part in a job.