Part Properties

This selection opens the part properties window.
For more information on the Part Properties button, click here.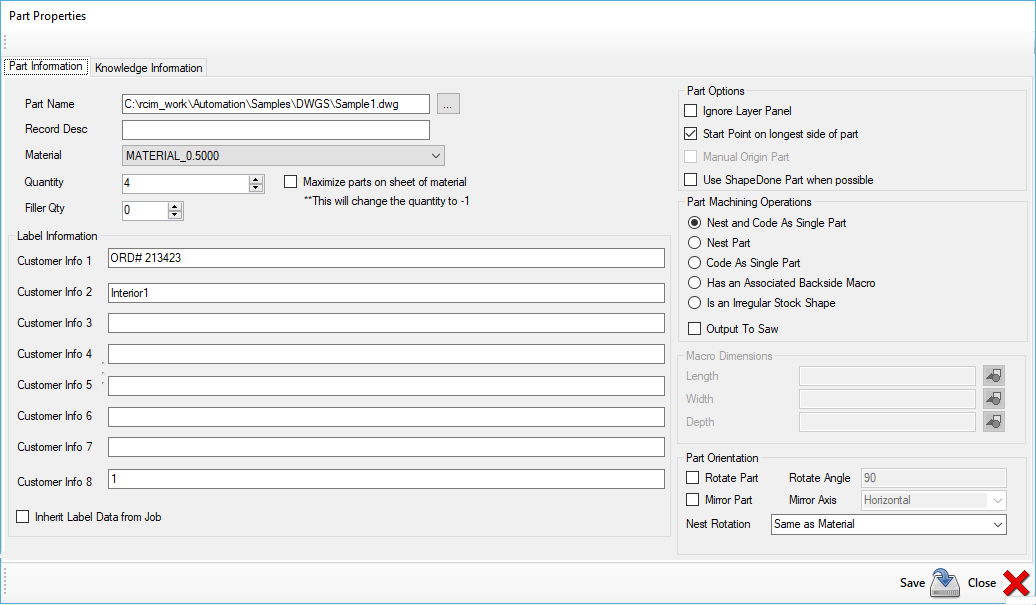 For users that have the Advanced Nesting Option, you will also see the Veneer Matching Parameters: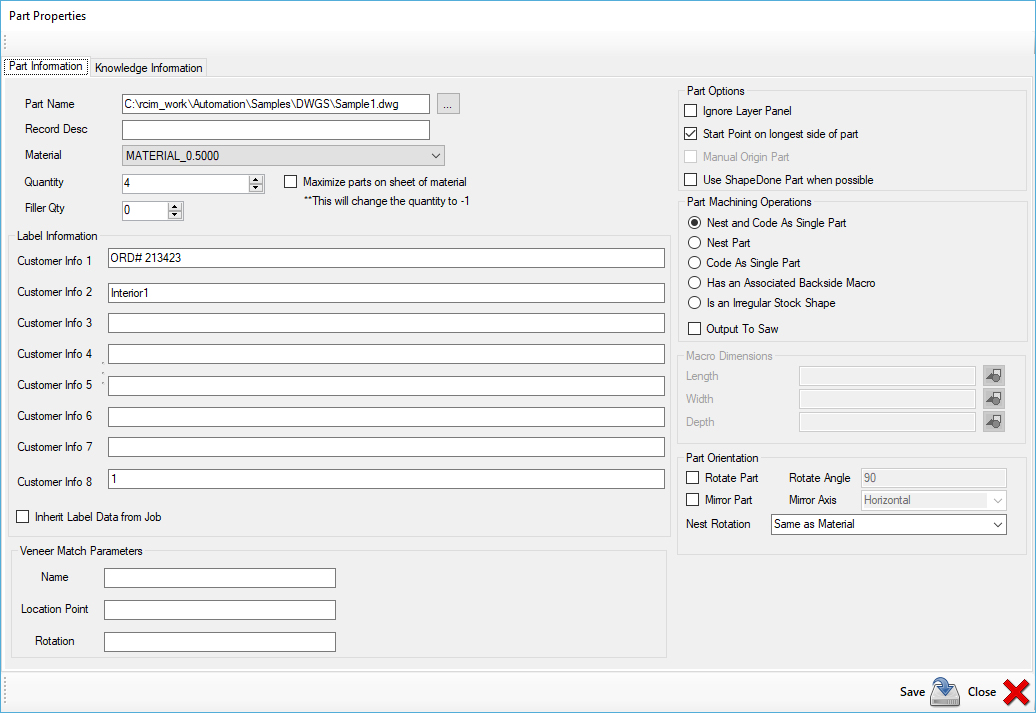 This will show the current properties of the currently selected part in a job. If no part is selected, the first part in the job is shown.