Label Designer
The Label Designer is accessed through the 'Tools' drop down in Router-CIM Automation Suite. This Label Designer allows you to make a template of where you want part properties to appear on a printed label.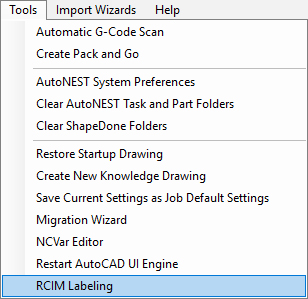 The Label Designer consists of 2 areas, The Sheet Layout Manager and the Label Designer.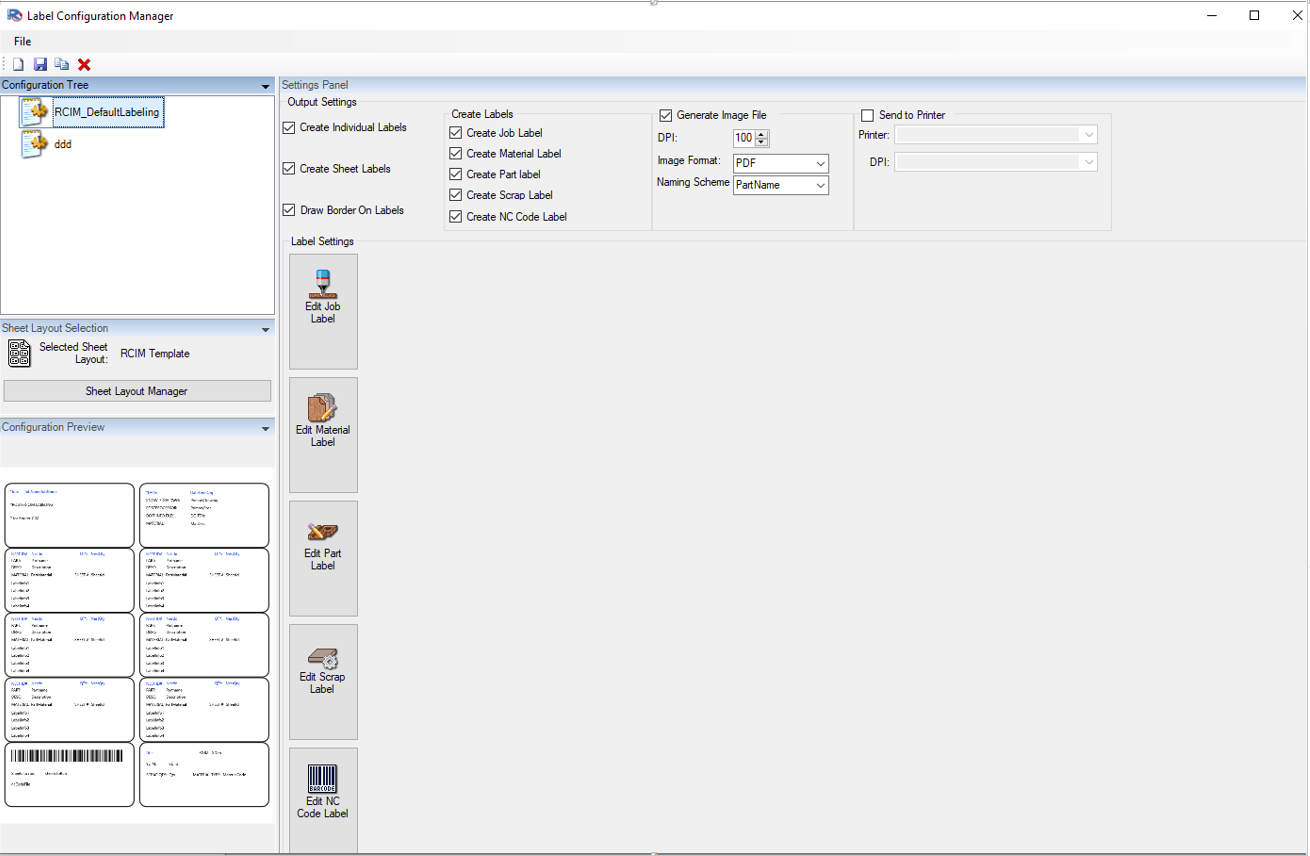 The Sheet Layout Designer lets you create a configuration for sheet labels that can be printed to your office laser or inkjet printer. The sheet layout will be determined by the labels that you intend to use.
To create a Sheet Layout, click here.
The Label Designer lets you create custom labels that can be individually created or designed to match a sheet template that you have created or to create individual labels for use with the Touch-N-Print labeling system or a stand-alone printing system.
Note: If creating labels for a sheet template, the size of the label must match exactly to the label size determined by the Sheet Layout.
There are 5 different labels that you have access to:
1) Part Label
2) Job Label
4) Scrap Label
Select a label listed above for more information.
Once your labels have been designed and/or your sheet layout templates, you will create a configuration or multiple configurations that you want for your labels when a job is run in Router-CIM Automation Suite.
For information setting up a configuration for use in the job, click here.