Vertical Roughing Mode 3
Vertical Rouging Mode 3 will remove material at the plane of the cut, and remove material from the part at the finished roughing size on each pass. Router-CIM will cause the tool to move to the Safety Plane and index to the next position if there is no material to remove from the part, or the block of material on the current pass. In the example that follows, the first pass is made removing material from the block and only the ball section at the top of the part. That ball section is never cut again on any of the subsequent passes, as the first pass removed all the material necessary. The second pass removes some material from the side of the part and indexes up to the Safety Plane and over to the other side of the part then down into the material again when there is material to remove from the block. The last pass removes material from the bottom section of the part but does not cut any of the part that was already cut on the first or second pass.
This is an efficient method of removing material if the tool can load/unload during the cut without affecting the part or the tool.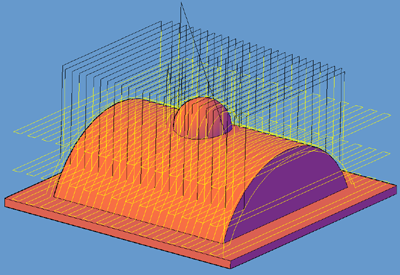 Using MCADTPC.dwg, and the following settings, a similar rouging tool path can be created.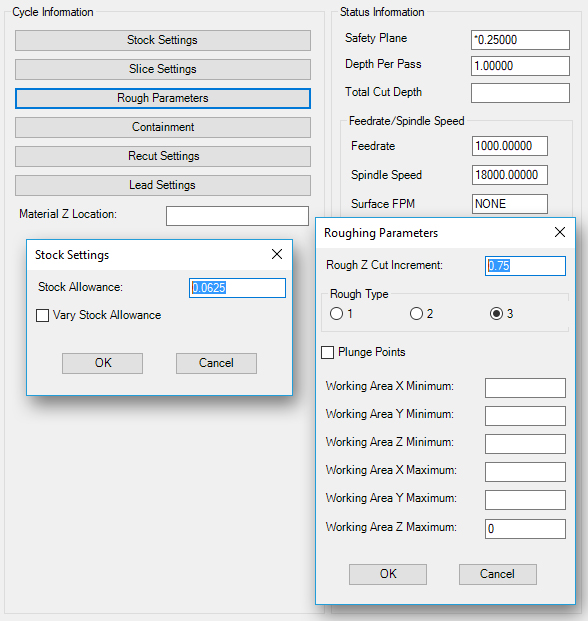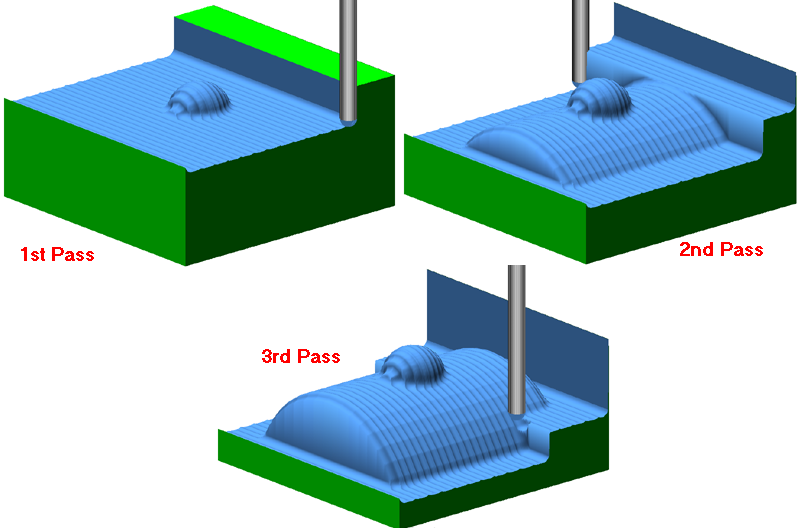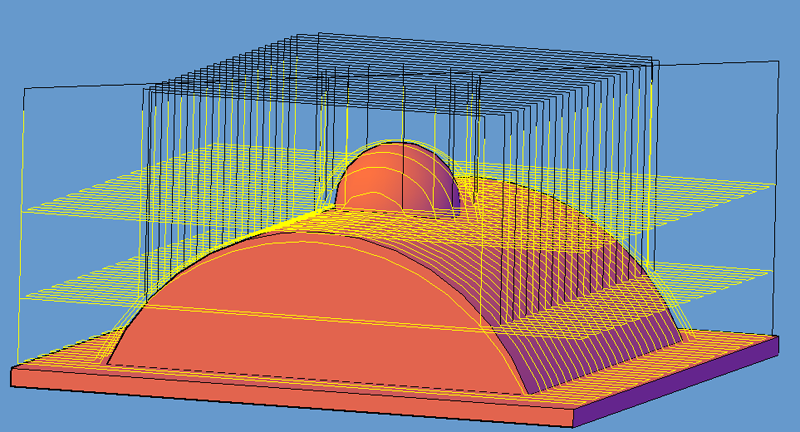 These roughing passes show where the tool lifts up and indexes over to the next cut position, only removing material from the part itself once at each particular Z level.