Output Files
This is the location where you can specify the file extension that you need the NC code file to be. Simply change the 'out' to your required extension. All NC code output files will have this extension.

Similar to the Part Name section the Output Files parameters contain 5 sections to allow you to string together names for the NC Code files that have the proper meaning for you.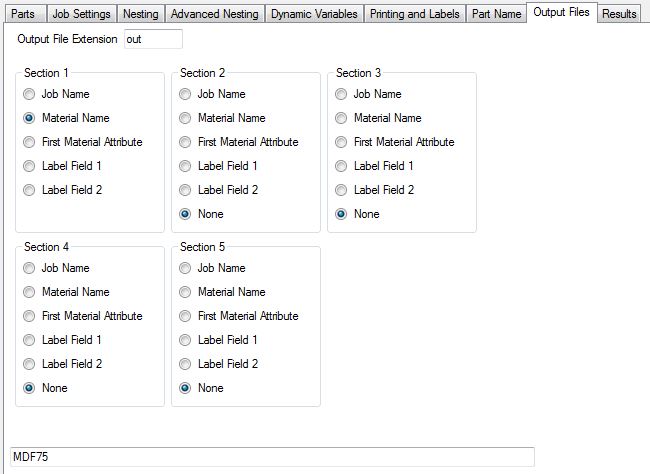 The default name for the code files is set to Material Name. Using other combinations appends those combinations to the name. Examples of the name are show below.
Using all 5 fields can create a very long filename, and there are no delimiters between the sections (as some controllers will not allow special characters).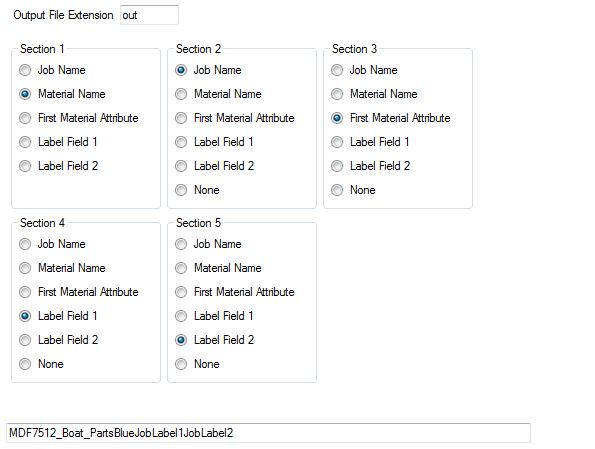 So this filename would be MDF7512_Boat_Parts_BlueJobLabel1JobLabel2.out