Field Caption Settings
The Field Captions window displays the label captions that are shown in the Part Properties window. For instance these settings: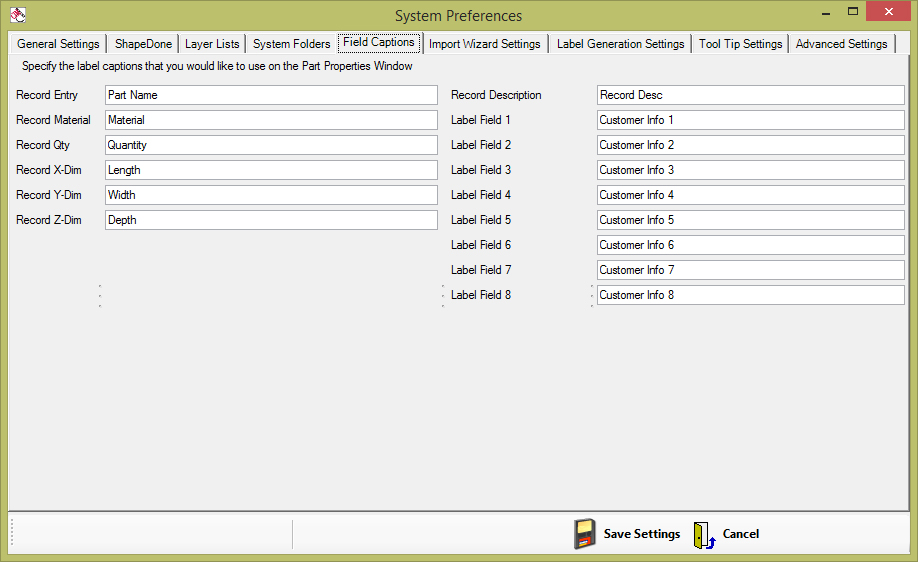 These settings will display like this on the Part Properties window of any part in a job once they are set. Select a part and then either double click on it or select Part Properties to see the changes.
For instance, changing the Label Fields 1-8 shown above from 'Customer Info 1-8' to more specific data like this: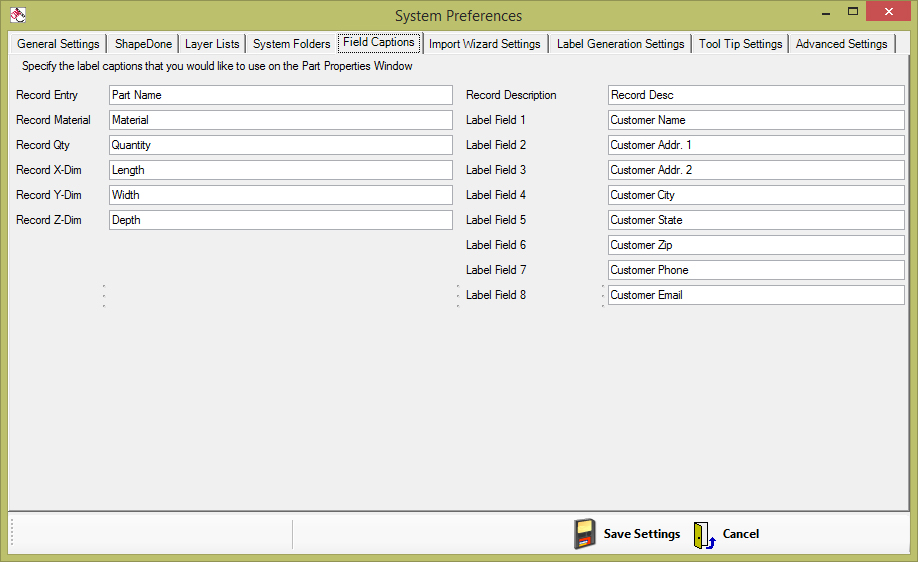 Would show up in the Part Properties like this: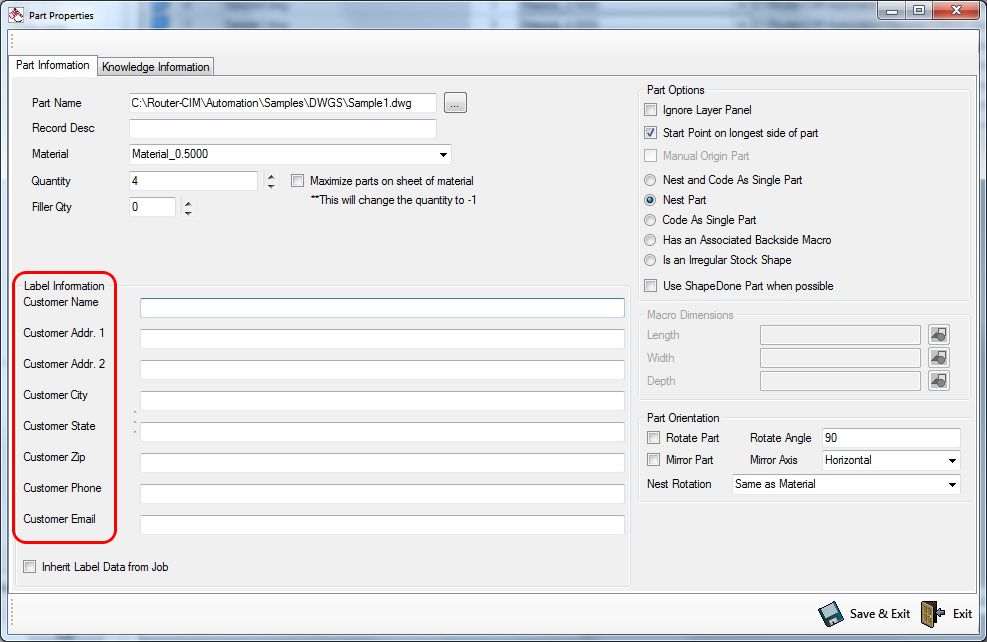 And in the 'Printing and Labels' tab like this: